Easily Add Multiplayer to Your Games...
Run Them in the
Global Photon Cloud...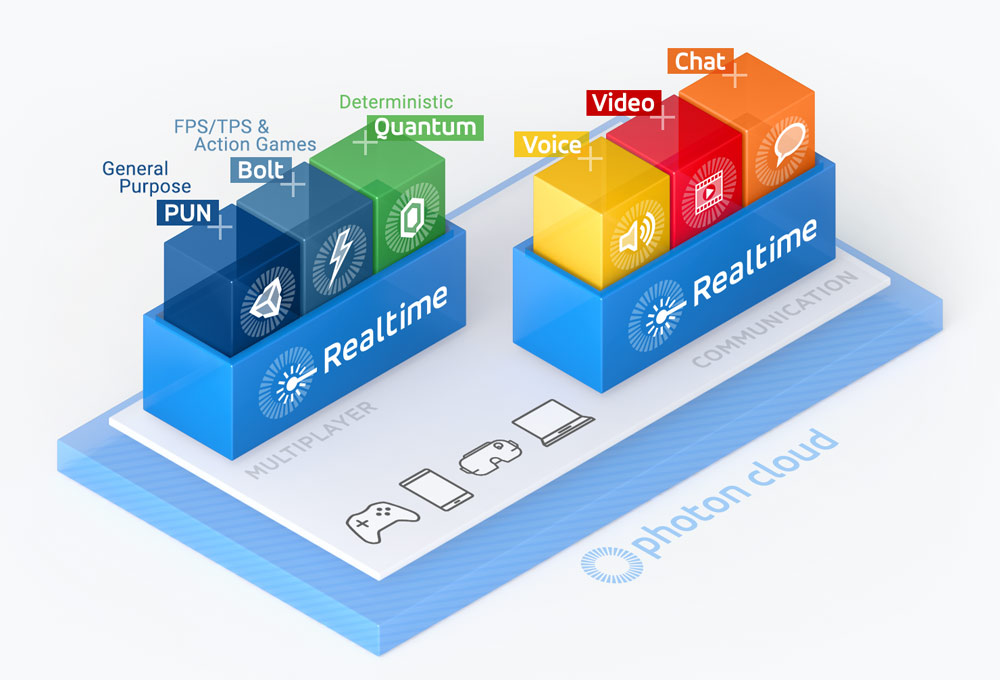 The Photon Realtime SDK is the lean and core API to access all Photon Cloud Services. It is the base for the higher level multiplayer SDKs: PUN, BOLT and QUANTUM.
The communication SDKS - Photon VOICE, VIDEO and CHAT - base on it as well.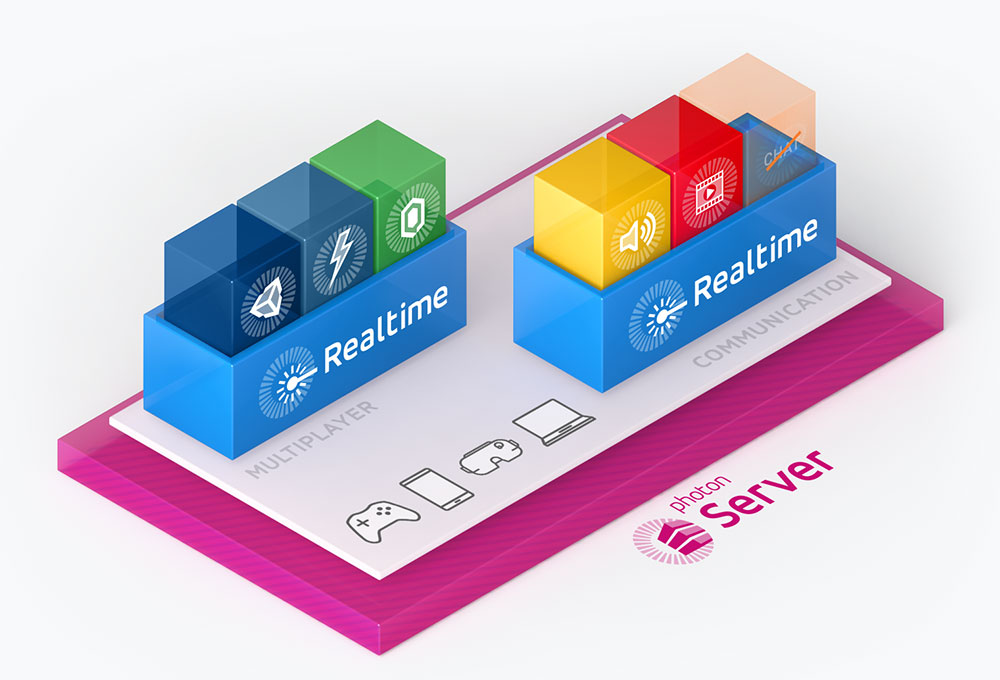 ...or Host Your Own Photon Servers..
Build any kind of multiplayer game and create your own fully authoritative servers. Host and run them in your own premises.
來自各方的合作夥伴。
目前已有 590,721 工作室與開發者們。