世界頂級的工作室在使用Photon

We were looking for a fast, easy-to-use engine and Photon ticked all the boxes. Shipping a multiplayer game within 3 months wouldn't have been possible without it.

Chris Wilson
|
Futureplay Games
Multiplayer
Multiplayer
Easily Add Multiplayer
to Your Games...
Run Them in the Global
Photon Cloud...
Self-Hosted
Self-Hosted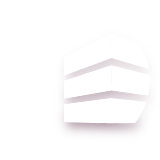 SERVER
建立您專用的後端伺服器,可用於打造任何類型的多人玩家遊戲
...or Host Your Own
Photon Servers.
---
來自各方的合作夥伴。
目前已有 327,864 工作室與開發者們。