QUANTUM
Deterministic Engine for fast Paced Realtime Multiplayer Action Games.
Revolutionize the Way You Build Fast Paced
Realtime Multiplayer Action Games.
Designed for MOBAs, RTS,
Brawlers, Sports Games, Fighting Games and
Similar Game Types.
---
We spent more than 2.5 years to develop Quantum
and are happy to partner with selected renowned studios.
Quantum is an ingenious tech that we are excited to try out in our next production.

ROMAN GRAEBSCH

|

PRODUCER AT SYBO GAMES
---
Deterministic
Architecture
Only send inputs between players - low network overhead
State of the art prediction/rollback deterministic simulation without lockstepping
No network interpolation required: without artificial delay for interpolating gamestate
Optimized for Performance
Optimized for Performance
Everything is pre-allocated and re-used.
Path Finding
A* search with NavMesh
Export navigation mesh from Unity into Quantum
Animator Support
Export Mecanim state machines from Unity
Root motion, transitions and parameters all driven from Quantum
Entity Component System
Custom DSL which lets you define the game state as entities, components, etc.
Favors writing decoupled and high performance sub-systems for your game
2D Physics Engine
Fully deterministic
Support for static/ dynamic colliders, triggers, layers, raycasts, overlaps, etc.
Supports Quantum's prediction/ rollback model
Zero Lag + 100% in Sync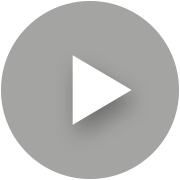 PLAY VIDEO
Join the Revolution!
We are searching for great teams who want to leverage the full potential of Photon Quantum.
Are you one of them?